Run by authors for authors, 7.13 Books is committed to making beautiful works of literary fiction and offering a publishing experience that's respectful to and even reverent of first-time authors.
As traditional literary publishing contracts, 7.13 Books is part of a vibrant independent press ecosystem that is passionate about keeping literature alive and saving quality manuscripts that have fallen through the widening cracks of a backsliding, inefficient book industry.
As a publisher, 7.13 Books aspires to a partner in getting writers started on their lives as an author.
We are:
Leland Cheuk, Publisher and Editor
Hasanthika Sirisena, Editor
Kurt Baumeister, Editor
D. Foy, Editor


How to Submit to 7.13 Books
We're taking submissions for 2024 and beyond on Submittable. Due to the volume of submissions, we can't respond to queries by email, from agents or authors. To submit to all editors, click the button below. Please address the editor you'd like to work with in your cover letter.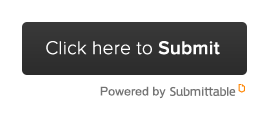 What We're Looking For
We're looking for types of novels and collections (between 45,000 and 100,000 words) that for whatever reason, the Big Five have become less interested in publishing. Our editorial interests are as follows:

Leland is looking for literary comedies and genre-bending submissions and prefers debuts.
Hasanthika is looking for the experimental as well as work from the queer and/or POC writing community.
Kurt is looking primarily for novels. Humor is always a plus. Plot, story, and dialogue are also important to him. His favorite sub-genres are satire, speculative, slipstream, and the novel of ideas. He is always impressed with writers who can take an experimental approach without getting bogged down in their own experimentation.
D. is looking for the real deal—the heavy and the deep, whatever its form—Cusk to Knausgaard to Ferrante to Xue to Beckett to van den Berg to Sebald to Thiong'o to Hyakken to Bowles. Minimalist, maximalist, gonzo, absurd—he wants excellent, risky work that's plumbing the depths.
What We're Not Looking For
There are certain genres that our editors are just not the best editors for. These genres include Young Adult, Middle Grade, New Adult, multi-book Science Fiction and/or Fantasy series, and Romance. 7.13 Books publishes Adult Literary Fiction.