Why 7.13 Books?
Both of my books were saved by indie presses run by strangers on July 13th. My life was also saved on July 13th by a bone marrow transplant from a stranger. I would love to save your book. You can read more about my story here.
7.13 is a small press that will put out beautiful books and give a new author a chance to experience most, if not all, of what it's like to have a successful debut novel in the world.
Read more about why I started 713.
How Do I Submit to 7.13 Books?
We're taking submissions for 2021 and beyond. We are only looking for writers who have not yet published a book of literary fiction.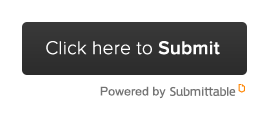 What is 7.13 Books Looking For?
I am looking for types of novels and collections (between 45,000 and 100,000 words) that for whatever reason, the Big Five have become less interested in publishing. This submission season, I'm looking for literary comedies, because we love comedies and rarely see them in bookstores anymore. If your work draws from influences like Martin Amis, Kingsley Amis, Saul Bellow, Evelyn Waugh, P.G. Wodehouse, Eudora Welty, Meg Wolitzer, or Zoe Heller, I would very much like to hear from you. I won't limit what we publish to literary comedies. If there is a serious literary book of deserving quality, I will happily publish it.
What Kind of Writer Does 7.13 Books Want To Work With?
If you feel any of the following:
locked out of the publishing world, despite being an active member of the literary community
lacking the connections or the pedigree to get published traditionally
deserving of a larger audience
frustrated with the elitism of Big Five publishing and the radio silence of small presses
like you've put in way more than "the 10,000 hours" required to master your craft
I will commit to you that I will not put out a book that I wouldn't feel proud of putting out myself.
Writing,
L